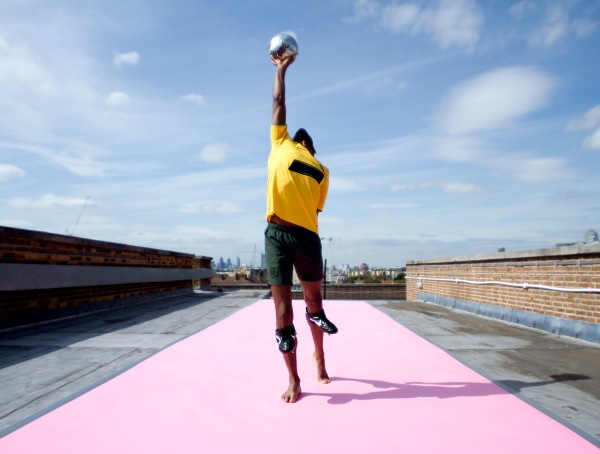 These photos of dancer Noel Wallace were taken on the roof of the Greenwich Dance Academy in Royal Hill where he has a residency.
They are publicity shots for Wallace's new piece of work, Official Size Five, which is being put on at Wilton's Musical Hall this week.
The blurb for the show says:
Official Size Five is a haunting, beautiful and abstract work. Combining film and dance, it is inspired by the controversy that surrounded the late footballer Justin Fashanu. It was conceived by Wilton's Artist in Residence, Noel Wallace and is performed with aerialist Augusts Dakteris.

The piece is led by a film directed by Noel and shot by David McCormick. Solo dance sequences are interwoven with clashing, iconic documentary footage. Legends such as Jean Michel Basquiat, Sister Rosetta Tharpe, James Baldwin and Langston Hughes, are brought together producing a unique narrative in support of Fashanu's story. The film is enhanced by live dance that is both symbolic and ethereal.

Justin was the first black footballer to be worth £1m in the British Premier League and the first and only openly gay footballer. He tragically committed suicide in 1998. This piece forms part of a greater work to be premiered in the New Year at Wilton's.

Noel Wallace made British ballet history as the first black dancer to join the English National Ballet. He has danced with Béjart Ballet, and collaborated with Brian Eno, photographer Dennis Morris and Director David Fielding. He has also been a resident artist at the ICA, Greenwich Dance Agency and Metal.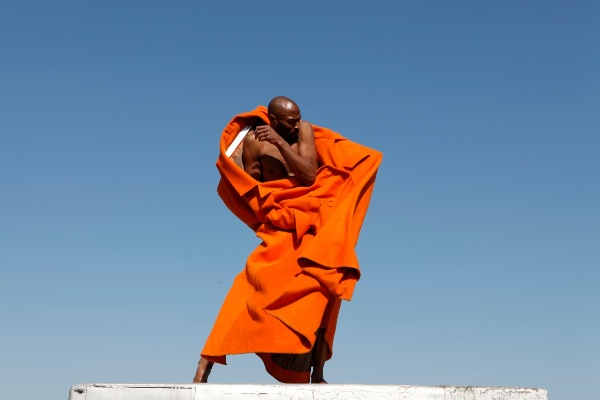 Official Size Five will be performed on Wednesday and Thursday night. Tickets can be booked online.