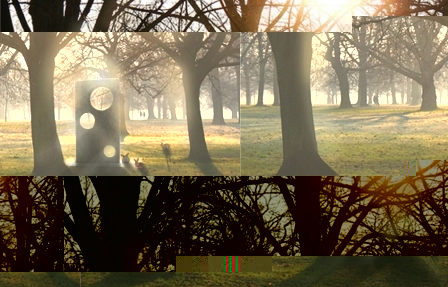 A lecturer from the University of Greenwich has been named as the joint winner of a competition to design a new water fountain for London's eight Royal Parks.
Mark Titman, a part time lecturer at the University's School of Architecture & Construction, submitted his "Watering Holes" design to the international competition which attracted over 150 entries from 26 countries.
Mark commented:
"Having won, I feel encouraged that there remains civic pride in this marvellous city. So much effort and money is spent on the built environment lately with little care for the person on the pavement.
"My first response to the brief was to ask, what is a water fountain? I answered this by suggesting it was a civic monument and that it offered a delightful connection between the drinker and the natural elements. I came up with the design after meeting architect Robin Monotti in Hyde Park and looking at an ancient sundial which was a block of stone with an engraved hole carved into it. From there I developed the notion of two or more holes.

"The references to the monolith in 2001: A Space Odyssey, standing stones, grottoes, sculpture and seaside photo panels in which you insert your head all showed our proposal to be one of both contemporary delight and timeless classicism.

"Water fountains save energy and prevent pollution by reducing the need for water bottles which consume energy in their production and are the cause of much litter in our parks. Therefore it is hoped the fountains will re-emerge as an engaging and sustainable addition to our cities and parks."
The competition, called Tiffany – Across the Water, has been organised by the Royal Parks Foundation in partnership with the Royal Institute of British Architects (RIBA) and mainly funded by the Tiffany & Co. Foundation, the charitable arm of the famous jewellers.
Sara Lom, CEO of the Royal Parks Foundation said: "The new drinking fountain will benefit millions of runners, walkers, riders, cyclists and other visitors to The Royal Parks and will, we hope, be adopted by other green spaces around the world."