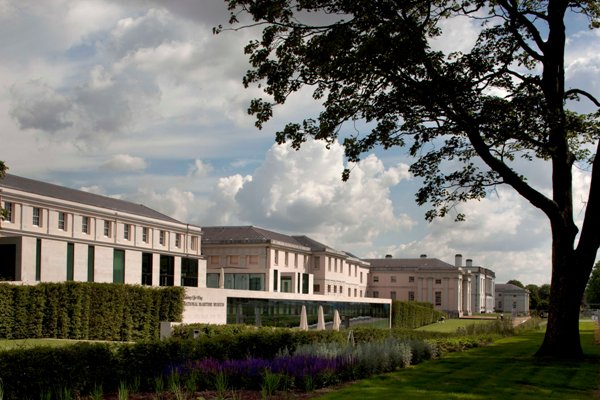 THE National Maritime Museum's new £35 million  Sammy Ofer Wing has opened to the public.
The major development, the largest in the NMM's history, was made possible thanks to a £20 million donation from shipping magnate and philanthropist, Sammy Ofer.
The new building, which creates a new main entrance to the NMM from Greenwich Park, was officially opened by the HRH The Duke of Edinburgh (pictured below) on Tuesday.
It includes a special exhibitions gallery, a permanent gallery called Voyagers which introduces the story of Britain and the sea, a new state of the art library and a new café and brasserie with views over Greenwich Park.
The Sammy Ofer Wing opens with a new six-month special exhibition called 'High Arctic' - an immersive experience set in the Arctic 0f 2100 AD.
Lord Sterling, Chairman of the National Maritime Museum, said: "In the Sammy Ofer Wing, our new exhibition space will introduce new generations of visitors to the many rich narratives bound up in our maritime story. This visionary transformation would not have been possible without the support of Sammy Ofer and the Heritage Lottery Fund."
Kevin Fewster, National Maritime Museum Director, said: "The Sammy Ofer Wing creates a spectacular, contemporary environment in which more people can appreciate the wonders of our world-class collections and their stories of human endeavour and discovery."
Sammy Ofer died just a few weeks before the completion of the project.