Matt Pennycook
Local ward councillor Matthew Pennycook has been successful in his bid to become Labour's parliamentary candidate at the next General Election which will be held in 2015. He won the selection battle in a ballot of local Labour party members held at the Woolwich Grand Theatre last Saturday. When I hear of other parties selecting their candidates, I'll no doubt share that news too!
Princess Anne's visit
The Royal Borough received a royal visitor this week when Princess Anne officially opened the equestrian centre that has been built on Shooters Hill next to Woodlands Park Farm.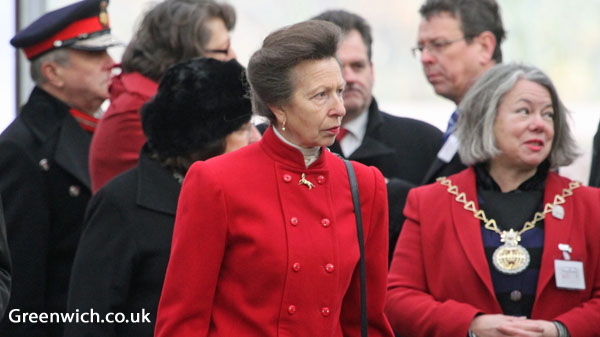 The equestrian centre is run by Kent-based Hadlow College - here's some photos from when I had a look around last year.
Thames Barrier closures
London's flood defence system was called into action in the early hours of this morning and then again this afternoon to protect the capital from the risk of a very high tide. It was the first time that the barrier has been fully closed this year in response to flood risk and in doing so it protected London against the highest tides since it was completed in 1984. Luckily towns further down river that had been warned of potential flooding seemed to have got off lightly. Here a picture from this afternoon's closure with one of the Woolwich ferries just coming in to view.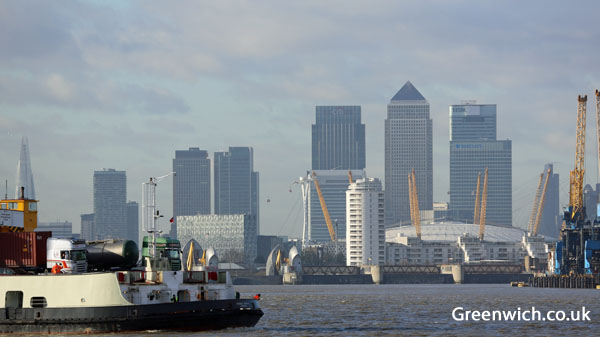 Kevin Nolan
Much loved Charlton Athletic match reporter Kevin Nolan has a new sponsor! Grant Saw Wealth Management, based up at the Blackheath Standard, are backing Kev which means there will be lots more top quality, witty sports writing from Kevin over the rest of this season.
Calendars
I have again been trudging across the borough armed with a box of calendars and a invoice book doing my best impression of a contestant on the Apprentice. After getting them into the National Maritime Museum last Friday, this week I have restocked shops like Pegga at Blackheath Standard, Warwick Leadlay by the market and also taken a new delivery to Lizzie's lovely cafe in East Greenwich Pleasaunce and also to Charlton House. They are, along with my River Thames calendars, available online too.
Santa in the Pleasaunce
Speaking of the Pleasaunce, the Friends of East Greenwich Pleasaunce, along with the Bridge community centre, are bringing Santa to the park in East Greenwich this Sunday. From 1pm-3pm, there's a Winter Barrow sale, a chance to meet Father Christmas between 2pm-4pm (I heard the real one is coming which is something of a coup) and there will also be carols from the Halstow Community Choir during the afternoon.
There will also be carols on Monday 9th December at Mycenae House excerpts from Scrooge performed by the Mycenae Players. Free entry with a retiring collection in aid of Epilepsy Action.