Mike King was a rather exceptional human being. I first met him early in 2012 in Greenwich Park where he was photographing the start of a cycling event and was soon struck by the sweet nature of this tall, smiling man with a couple of Nikon DSLRs around his neck.
I like to think we became good friends quickly and over the next couple of years it was a great honour to spend time with this gentle man. He was naturally modest but his achievements were many, having covered Olympic games, World Cups and other major events to create a stunning body of work, first as a staff sports photographer on Fleet St and latterly a freelancer.
I was looking to further develop my own photography, for this website and as a freelancer, and it was a joy to get to know him and spend time with him. He was very happy to play a mentoring role and time spent with Mike was very rewarding and invariably fun, whether it be trudging around Greenwich Park in the snow, following naked cyclists around London, chasing tall ships on the Thames or just watching the world go by from a high roof top in Woolwich. I played a very tiny role in suggesting an exhibition of his Olympic photos that Greenwich Council put on in 2013 and it was great to see his photos on the big screen in General Gordon Square one year after London 2012.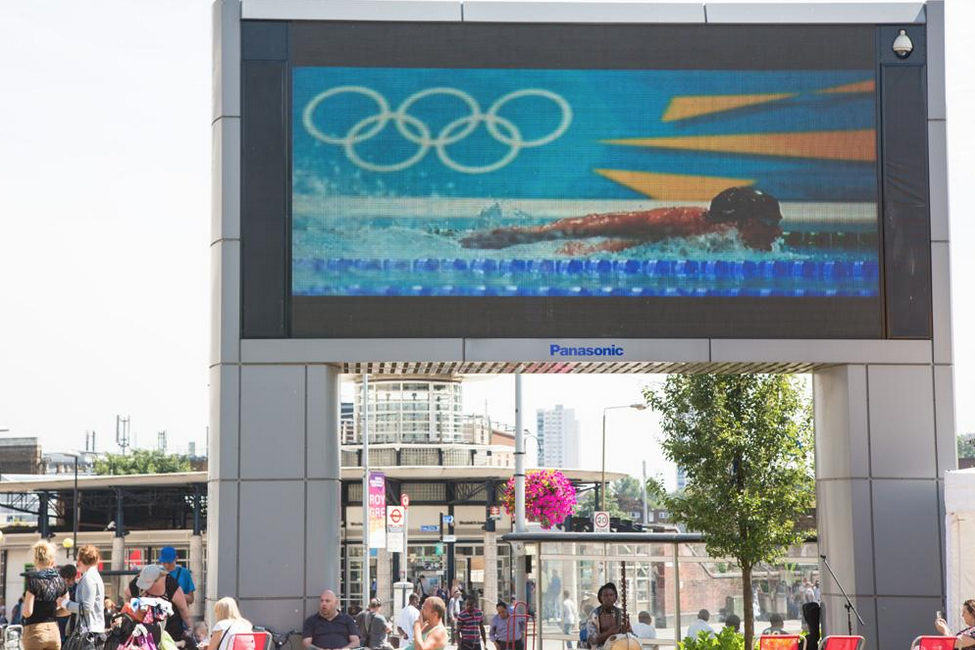 Mike almost couldn't help imparting knowledge and encouragement – it was just his default setting. He was incredibly generous with his time and happy to dispense some of the wisdom he had accumulated through his extraordinary career to date. He was also massively supportive, always keen to tell you when you had got a good picture. It's nice to get a compliment but when it comes from someone as talented as Mike, it means even more. He was very funny, too, often coming up with pithy one liners or sharp caption and headline ideas.
He was just a supremely kind, gentle, witty, generous man that I was honoured to call a friend. Sadly, aged just 52, Mike passed away unexpectedly last week.
He wasn't from south east London originally but personal circumstances had seen him base himself in Woolwich – an area he became rather fond and proud of. He involved himself with Aperture, the camera club in Woolwich, where he gave talks to members several times and where his good friend Stu Mayhew is the Vice Chair. Although he had travelled the world and taken photographs in amazing places, he still enjoyed finding show-stopping photos right here on his doorstep.
Over the past couple of years, Mike had mined a particular spot by the Thames in Woolwich for some fantastic photos of the sun setting behind Canary Wharf. He was there almost every night for a week or so in September 2013 and back again in September 2014. He was really quite proud to be showing off the superb views available in Woolwich, a place he'd made his home for the last six or so years of his life. If fate hadn't dealt such a cruel hand, it would be nice to think he would have been back there this week.
On Friday, myself and two other mutual photographer friends – Warren King and Vickie Flores – went to Mike's spot to watch the sunset. Sadly the sun didn't want to show itself from behind a blanket of thick grey cloud, perhaps reciprocating our mood at the loss of a friend, so we instead swapped stories about this special man. Yesterday the sun was still proving elusive but there was at least a pretty pink sky to end the day. It's not up there with Mike's efforts – naturally – but this one's for him, anyway. He'll be very much missed by his many, many friends.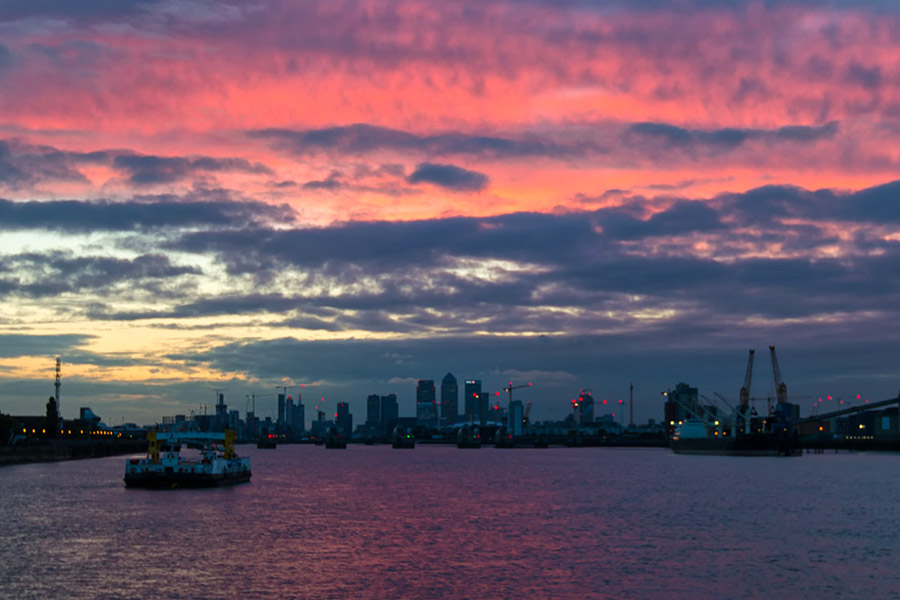 You can see some of Mike's wonderful photography on his Flickr page
See also: