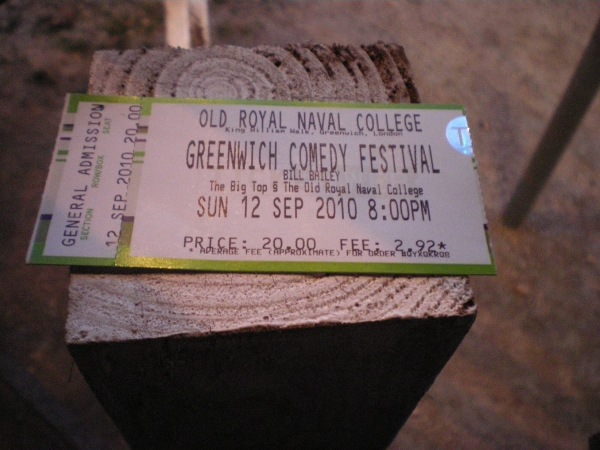 Thanks to Lara Ruffle for this photo of her ticket from last year's Greenwich Comedy Festival.
The festival is nearly upon us again and includes top comics such as Kevin Eldon, Arthur Smith, Stephen K Amos, Ardal O'Hanlon, Tim Key, Tim Minchin and loads more.
The festival runs between September 5th - September 11th.