A NEW helium balloon attraction is promising to take people to new heights on the Greenwich Peninsula.
The tethered balloon ride, details of which have been submitted to Greenwich Council for planning consent, would rise above 100 metres in the air before being winched down.
Groups up to 30 in size will be able to board the wheelchair-accessible gondola to enjoy spectacular views from high above North Greenwich.
Future Leisure Aviation, who also run the DHL Hong Kong Balloon, want to set up the 'HiFlyer' attraction on land currently used as a management office car park south of North Greenwich underound station.
20 part and full time jobs would be created by the scheme, and the operator is in talks to find a sponsor to lend its name to the balloon ride.
If Greenwich Council backs the proposals, it will complete a trio of attractions on the peninsula for fans of heights, with the Emirates Air Line cable car and O2 Sky Walk also due to be ready next year.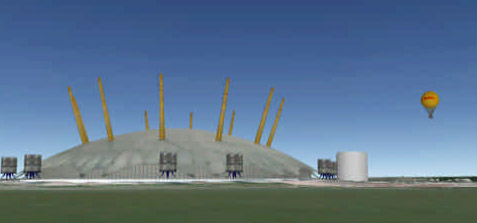 Illustration of how new balloon ride might look.