FILMING took place in Greenwich today for the next James Bond film, which will be called 'Skyfall'.
The ever-popular Old Royal Naval College has been chosen as a location for the Sam Mendes-directed movie which is slated for release in November this year.
Twitter user, @wiilassie, said she "saw five hearses with union flag-draped coffins being moved this morning".
Neil Sinclair reports on Footprints of London website that the King William Undercroft, under the Painted Hall, became a "make-believe morgue" with "eight coffins draped in union jack flags and arranged in two neat rows."
Daniel Craig returns for his third outing as James Bond and Javier Bardem is set to be the film's villain.
007 was last seen in Greenwich falling onto the roof of the Millennium Dome after a high speed chase along the Thames in the pre-title sequence of 'The World Is Not Enough.'
The filming of funeral scenes at the Old Royal Naval College coincide with the anniversary of Nelson's funeral - his coffin was kept in the Painted Hall between January 5th - January 7th 1806.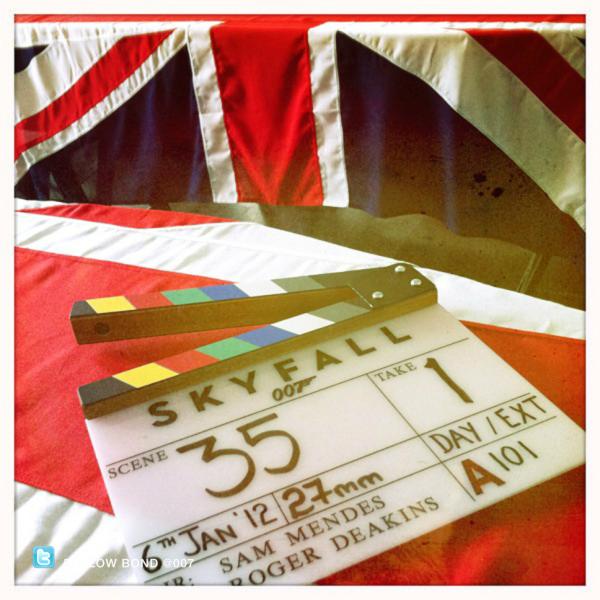 This photo was posted to the official James Bond twitter account after they filmed in Greenwich.
Local independent tour guide, Neil Sinclair, is leading a walk in Greenwich this Sunday and the following Sunday where you can learn more about Greenwich's starring part in many feature films.