DOZENS of sailors dressed in red manned the yards of Cutty Sark on Thursday to welcome the cruise ship Viking Sea to Greenwich.
The brand new ship sailed up the Thames that morning in beautiful sunshine to moor at Greenwich Ship Tier for her christening ceremony.
227-metre long Viking Sea, sister ship to Viking Star which visited last year, is the largest cruise ship to ever be christened in London. The naming ceremony took place later on Thursday with celebratory fireworks lighting up the sky shortly after 10pm.
The ship was turned around in Blackwall Reach and towed backwards into Greenwich, passing Enderby Wharf where the planned cruise terminal is now subject to a Judicial Review following a local campaign.
Viking Sea is the first ship to moor at the PLA's floating cruise terminal Welcome since repairs were carried out earlier in the spring. Viking Sea left Greenwich at 1pm on Friday and will return to the capital in June.
More Photos of Viking Sea

A tug shoots water in to the air to welcome Viking Sea through the Thames Barrier

People to stopped watch the large ship sail up the Thames, although she is officially classed as a small cruise ship.

Viking Sea pictured behind the Queen's House and Old Royal Naval College - this photo appeared in Friday's Guardian.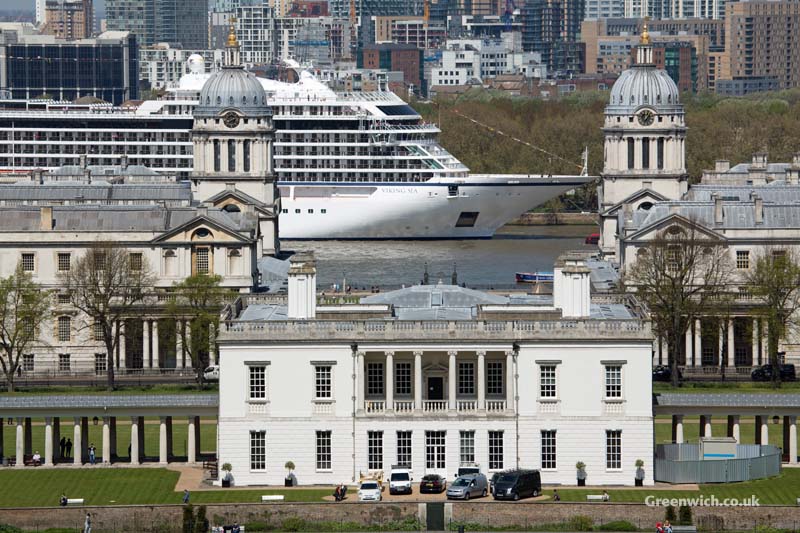 Viking Sea is the second of six cruise ships planned by Viking River Cruises.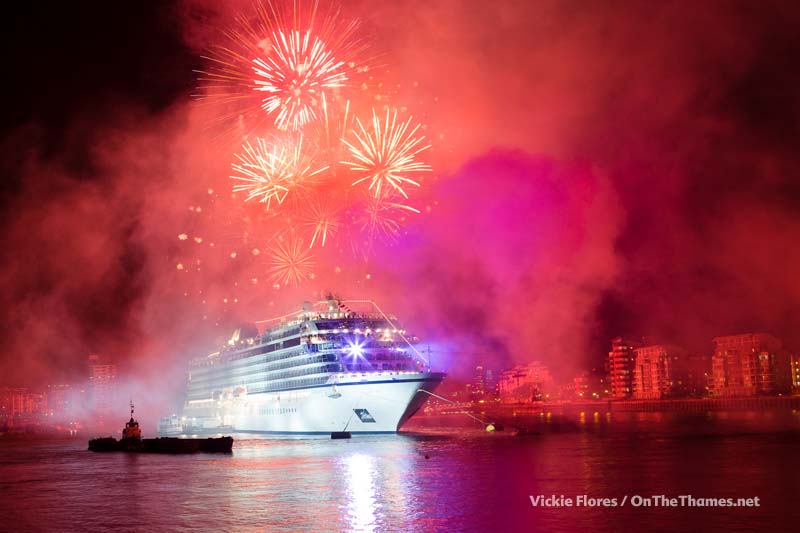 The ship's christening was marked by fireworks shortly after 10pm on Thursday night. Photo by Vickie Flores.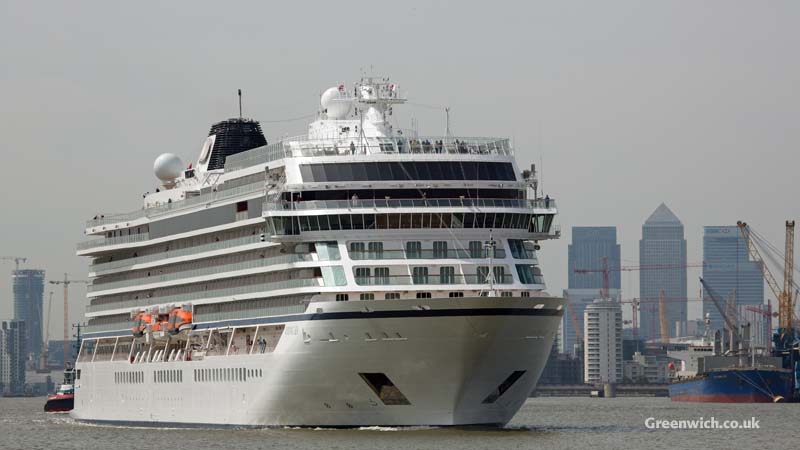 Viking Sea pictured leaving London the day after her naming ceremony.