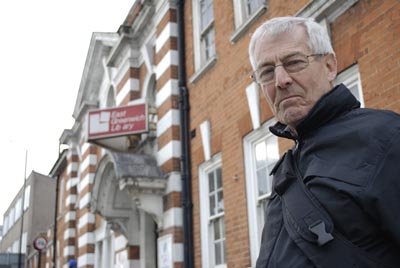 Name: Dave Sharman (Green Party)
Ward: Peninsula
Please can you tell Greenwich.co.uk readers a little about yourself.
I am semi-retired, having spent the last 20-odd years working for myself as an independent management consultant. I previously worked as a lecturer in organisational behaviour at Thames Valley University.
Why does it matter that people vote in council elections?
Local elections are crucial in getting committed people to take action. Voting for someone that you think can do something for the area is a big step. It's also different from the general election as each candidate is assessed on a trust/competency basis.
Why are you standing to be a councillor?
Because I want to challenge and change the mindset of our current council - but accept that this is a big task!
What do you like most about the area you wish to represent?
The view from the Cutty Sark pub with the O2 and the gas-holder in the background - and the Old Naval College if you look the other way!
If elected, what would be your priorities for the Peninsula ward over the next four years?
Creating a sense of community between GMV and the rest of East Greenwich; Finding some small things to improve the congestion in Trafalgar and Woolwich Roads and making a whole series of small changes that ordinary people in the ward would appreciate.