THE KING'S Troop Royal Horse Artillery has received its annual inspection at the Royal Artillery Barracks in Woolwich.
The Troop, which moved to Woolwich from St John's Wood in 2012, formed up in the Parade Ground in front of the 18th century barracks this morning shortly after 9am.
With a stirring musical accompaniment from the Royal Artillery Band, making a rare return to Woolwich since leaving the town in 2014, the Royal Horse Artillery was inspected and 'declared fit to represent the nation.'
After the inspection, the Troop moved on to Barrack Field where they performed a Musical Drive and fired six guns for a crowd of spectators which included local school children.
It's the first time the King's Troop has received the annual inspection in Woolwich since their move to south-east London. They had continued to use Regent's Park until last year's event which was held in Charlton Park.
Photos from the King's Troop RHA Annual Inspection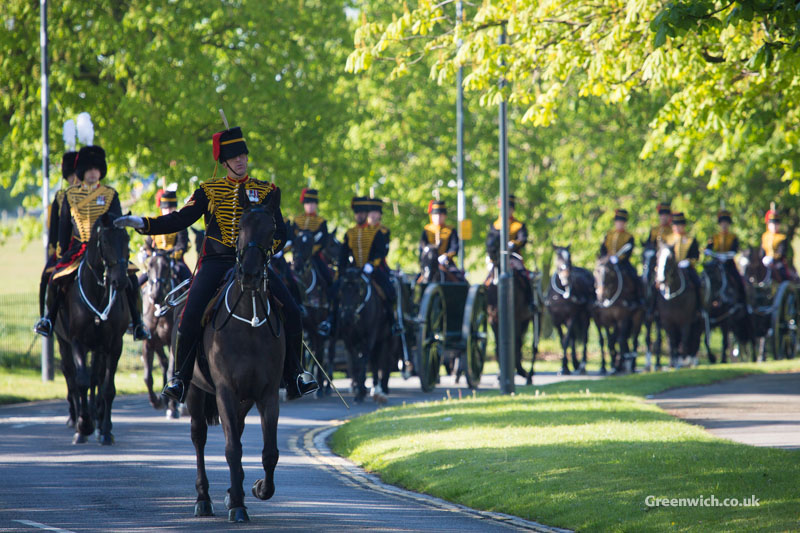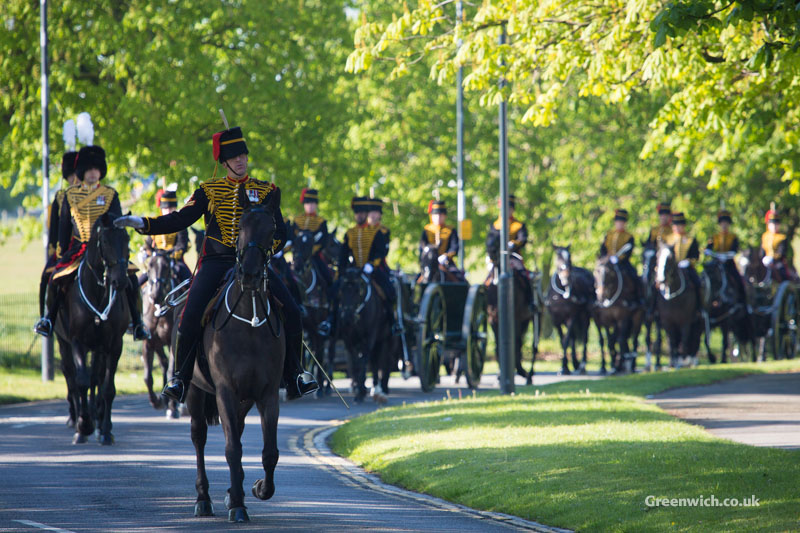 The Troop made the short journey from the purpose-built facility at King George VI lines along Repository Road.

The Royal Artillery Barracks provides a stunning backdrop to the inspection. At 329 metres in length, it is thought to be the longest Georgian frontage in Europe.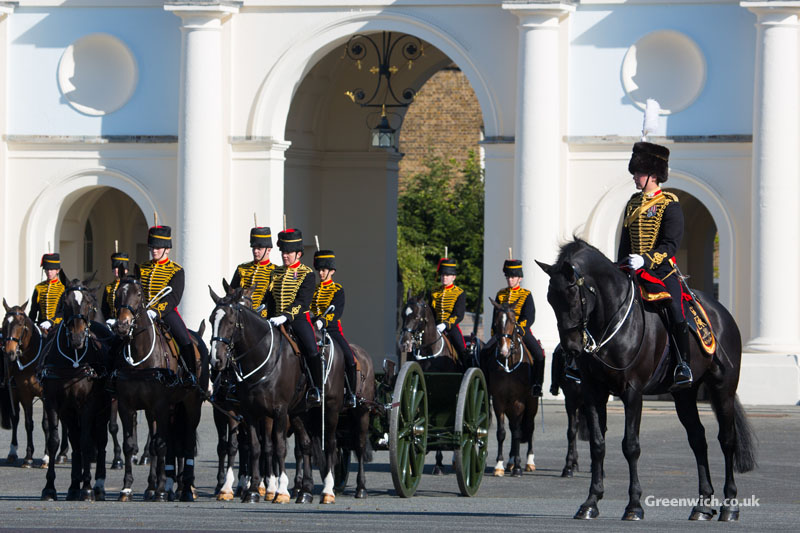 The Troop formed up shortly after 9am this morning.

The inspection found the Troop "fit to represent the nation"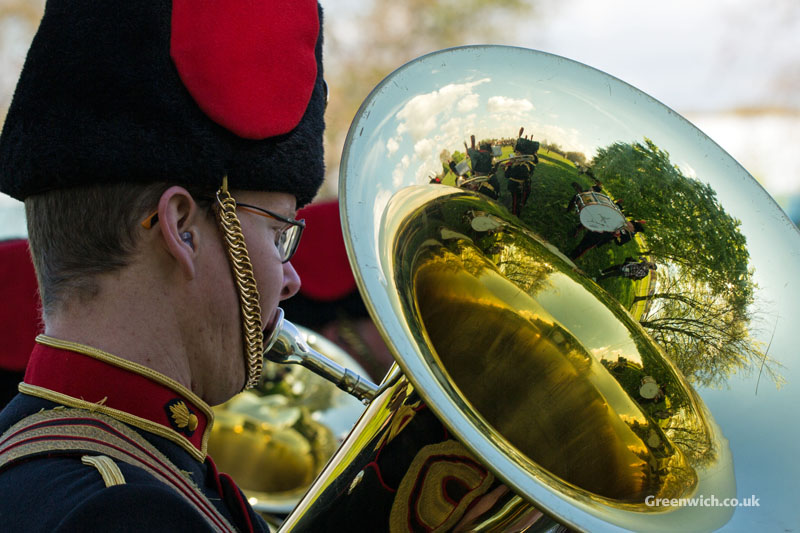 The Royal Artillery Band attended the Inspection – they left Woolwich in 2014 after a 250 year association with the town.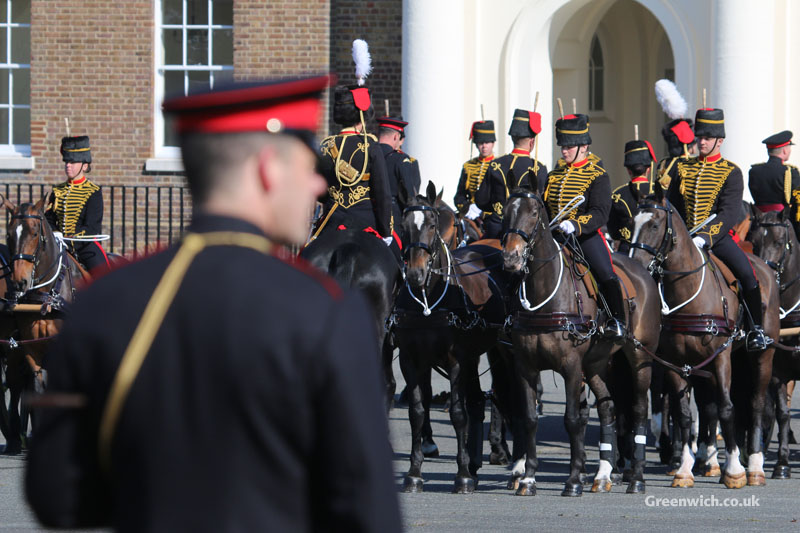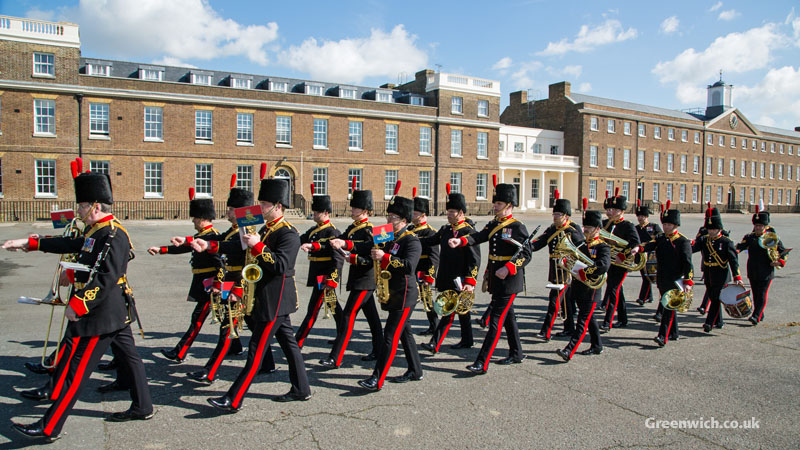 The Royal Artillery Band march out of the Parade Ground and on to the Barrack Field.

The impressive Musical Drive took place in glorious spring sunshine.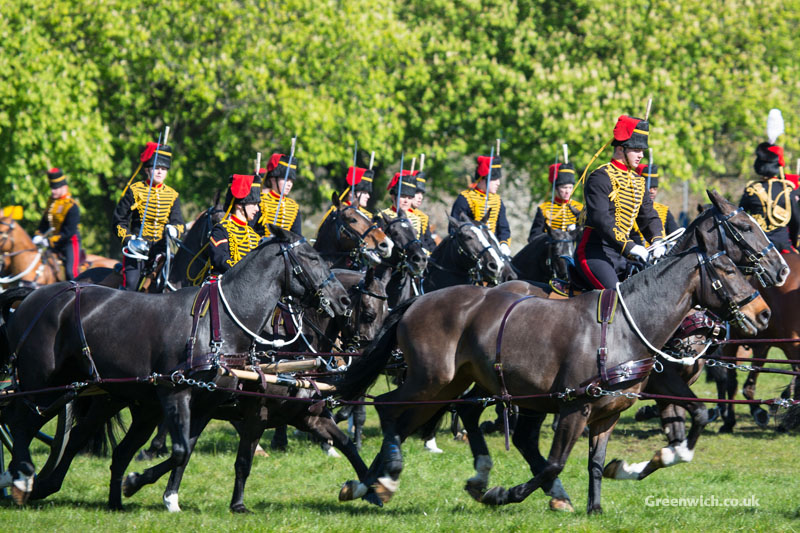 The next major event for the King's Troop will be a Royal Salute in Green Park for the State Opening of Parliament on May 18th.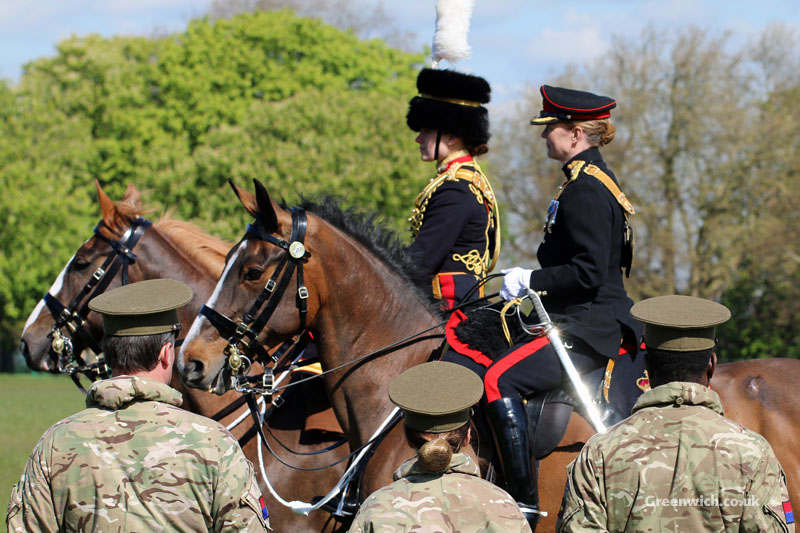 A sword glistens in the sunshine this morning.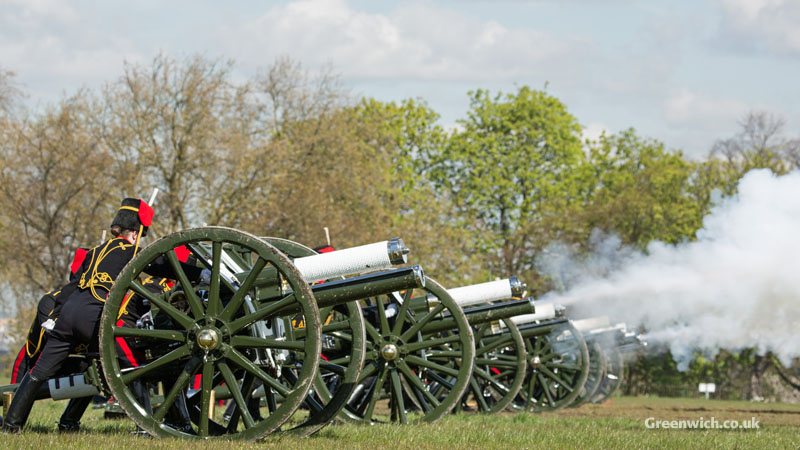 Six guns were fired by the Troop, bringing the demonstration to a close before they returned to the King George VI Lines.
Short video from the King's Troop Royal Horse Artillery Annual Inspection – April 2016