Greenwich.co.uk no longer maintains the News section on this website. These articles remain here as an archive of our coverage between 2008-2012. For updates on Greenwich, check out our
Greenwich forum
section or see what's happening on the
best of the local blogs
. You can also
follow us on Twitter
and
Facebook
to keep up with local happenings.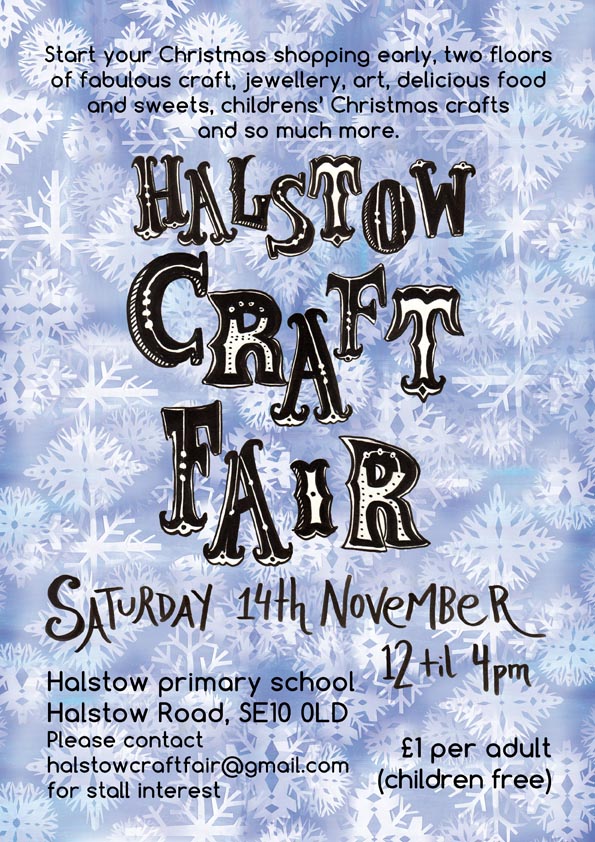 GREENWICH.CO.UK's new photo calendar for 2016 will be on sale at Halstow Craft Fair on Saturday afternoon.
The calendar will join an assortment of other wares produced by local crafters at this popular event at Halstow School in Halstow Road.
Images from around Greenwich, including Greenwich Park, the ORNC and the Cutty Sark, feature in the limited edition calendar which is also available online and in shops across the borough.
Local historian Mary Mills will also be at the fair signing copies of her new book which tells the story of Greenwich Peninsula.
Halstow Craft Fair is on Saturday 14th November from 12pm - 4pm. Entry costs £1 (children free).
See what's inside the Greenwich.co.uk Royal Greenwich 2016 Calendar
A NEW book telling the story of Greenwich Peninsula has been released by local historian and former councillor Mary Mills.
Innovation, Enterprise and Change on the Greenwich Peninsula explains how industry started on this former marshland when monks from Ghent built a tide mill in the 12th century.
The book rattles through the developments since then which include gunpowder works, rope making, cable making, automatic linoleum production, ship building, the gas works and the Millennium Dome.
An eye-catching drawing of the peninsula by acclaimed Greenwich-based artist Peter Kent adorns the front cover of the book which features old and new photographs inside.
The book was officially launched on Tuesday evening at The Hub, a stone's throw from the O2, where Deputy Leader of Greenwich Council, John Fahy, paid tribute to Mills and the new book.
Self-published and printed in Greenwich, the book costs £8 and is available now in selected local shops - Sabo's and Warwick Leadlay Gallery, initially - or can be bought online.
Made it back tonight just in time for the launch of @maryorelse's new history of the #Greenwich Peninsula. pic.twitter.com/k3rDoAy6EB

— Matthew Pennycook MP (@mtpennycook) November 10, 2015
Greenwich & Woolwich MP Matthew Pennycook also attended the launch.
THE 2016 edition of the Royal Greenwich calendar is now on sale, online and in local shops.
It's the fourth time that Greenwich.co.uk has produced a photo calendar using images from Greenwich and nearby.
This new calendar has sought to capture some wonderful moments such as a seal on the foreshore, a hippo (!) passing Greenwich, a Royal Navy ship passing the Thames Barrier and dozens of hot air balloons floating over Blackheath - a photo provided by Stu Mayhew.
There's also classic shots of Greenwich throughout the seasons with the cherry blossom of spring in April, autumn leaves in October and a snowy, wintry scene for December.
The price of the Royal Greenwich 2016 calendar is £6.99. If purchased online, postage and packing is £1.80 or free if two copies are bought. The calendar is already available in a range of local retailers with more being added soon.
Buy Royal Greenwich 2016 Calendar Online
Or find it in the following stockists:
E.M. Sabo newsagent - Stockwell Street, SE10
SBS Stationery - Stockwell Street, SE10 & Greenwich South Street, SE10
Susan Clark Interiors - Humber Road, SE3
Warwick Leadlay Gallery - Nelson Arcade, Greenwich Market, SE10
Karen Woolven Flowers, Royal Hill, SE10 (* as of Fri 4th Sept)
Pegga Cards & Gifts, Westcombe Hill, SE3
Old Cottage Coffee Shop - Charlton Park, SE7
Firepower Museum - Royal Arsenal, Woolwich, SE18
COUNCILLOR Matthew Pennycook has today announced his resignation to the Chief Executive of Greenwich Council.
The move means that a by-election in the Greenwich West ward can now take place on the same day as the General Election in which Pennycook is standing to be the MP for Greenwich and Woolwich.
Cllr Pennycook's letter to Chief Executive John Comber says it has been an "enormous privilege" to serve as Greenwich West councillor but he has decided now "is the right time to stand down from the council in order to avoid the costs which might arise if a by-election has to be held after Thursday 7 May."
Pennycook was first elected as a councillor in 2010 and then re-elected at last year's elections. He was selected in December 2013 to be Labour's candidate at the General Election after incumbent MP Nick Raynsford announced he wouldn't be standing again.
The General Election takes place on May 7th.
Full text of Matthew Pennycook's letter to John Comber:
Dear John,

 I am writing to let you know that I have decided to stand down as an elected member of the Royal Borough of Greenwich with effect from today.

 As you know, my normal term of office ends in 2018. However, I have decided that now is the right time to stand down from the council in order to avoid the costs which might arise if a by-election has to be held after Thursday 7 May should the people of Greenwich and Woolwich give me the honour of electing me as their Member of Parliament at the forthcoming General Election.

 It has been an enormous privilege to have served the residents of Greenwich West ward over the past five years and I'm incredibly proud of everything that we have been able to achieve together during that period. I very much hope to have the chance to continue to serve the area and its residents in the years ahead.

 Lastly, can I thank you for your support during my time in office and ask that you please pass on my sincere thanks to the dedicated officers with whom I have worked over the past five years. Their support, advice and commitment to making our Borough a better place in which to live is appreciated enormously. 

Best wishes,

Cllr Matthew Pennycook
10pm update - response from Twitter
From fellow Greenwich West councillor, Aidan Smith
Sorry to lose 1 of my fantastic #Greenwich West council colleagues, @mtpennycook, but hope to gain him as my M.P. on 7th May.

— Aidan Smith (@aidanmasmith) March 16, 2015
From Conservative Greenwich & Woolwich candidate, Cllr Matt Hartley
Labour candidate @mtpennycook resigns as Councillor to become MP. In other news, votes aren't counted until after the polls close on 7 May

— Matt Hartley (@MattHartley100) March 16, 2015
Despite rumours, didn't think @mtpennycook would actually go thru with it: quits as Cllr as thinks he'll soon be MP. Breathtaking arrogance

— Matt Hartley (@MattHartley100) March 16, 2015
From Charlton Lib Dems
Mixed reactions to Labour's Matt Pennycook resigning today 'in case' he's elected MP. Some say 'arrogance', others 'fair'. I say 'chutzpah'.

— Charlton Lib Dem (@CharltonLibDems) March 16, 2015
Comments Off on Nelson in Greenwich website goes live
GREENWICH.CO.UK has today launched a new website all about one of this country's greatest heroes.
The dedicated Nelson in Greenwich mini website catalogues the connections in life and in death between Nelson and maritime Greenwich.
The centrepiece of the microsite is a brand new Nelson in Greenwich trail, detailing fifteen places to visit in Greenwich to see Nelson related statues, busts, memorials, plaques and more.
The trail, which is available to view on the website and as a printable download, also includes two of Nelson's Band of Brothers, Sir Thomas Hardy and Sir Thomas Boulden Thompson, along with his faithful servant Thomas Allen.
There's also details of streets and pubs named after Nelson in Greenwich and a section for new articles about Greenwich where long forgotten or untold stories about Nelson and his connections with Greenwich will be shared.
The first article is all about the astonishing scenes witnessed in Greenwich as thousands of people waited - sometimes impatiently, sometimes violently - to see the body of Nelson as it lay in the Painted Hall in January 1806.
More articles are planned over the coming months. The new site is now live at: http://nelson.greenwich.co.uk